Apple sure doesn't like to sit idle. First it was the iPhone and then the iTouch which took on with all the techie geeks (we will not go into the post-initial-excitement reactions though). And now Apple CEO Steve Jobs proudly unveiled the iPad. This one is a large touch-screen device which promises to work great for reading, browsing the internet, listening to music and even playing games.
This gdaget is super sleek. Yep, the it is a half an inch thick and features a 9.7 inch screen. The specs are – 3G, 802.11 WiFi, Bluetooth 2.1, 16-64GBs of storage and what tops it off well is an incredible 10 hours battery life. Also, when you turn on the device, the display automatically switches from portrait to landscape. There are plenty of exciting applications that allows users to read and send mail. It's actually a delight to look at the pictures, watch movies, play games, check up the internet and read stuff without straining ones eyes.
The 16 GB iPad is going to cost you $499 with a worldwide shipping option in 60 days. It will offically be made available by late March. The 32 GB model will come for $599 and $699 for the 64 GB. There is also the Wi-Fi + 3G models which will cost a little extra.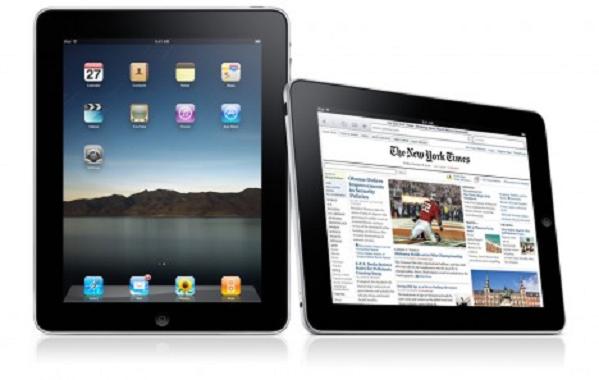 Via luxuo