Alkis Karaolis has designed a futuristic monobike which looks like it is derived straight out of a science fiction movie or novel. It comes with retro elements and is inspired by World War II motorcycles. It is an irony that something that is inspired by the WWII is now being created in one of the most futuristic ways possible. Thanks to the BMW telelever technology it is excellently functional.
The large wheel could obstruct the driver's vision but since the bike is kinda weird to look at, it would certainly help us to avoid bad traffic. In fact, there may not be any traffic at all when you go around riding something that looks like this.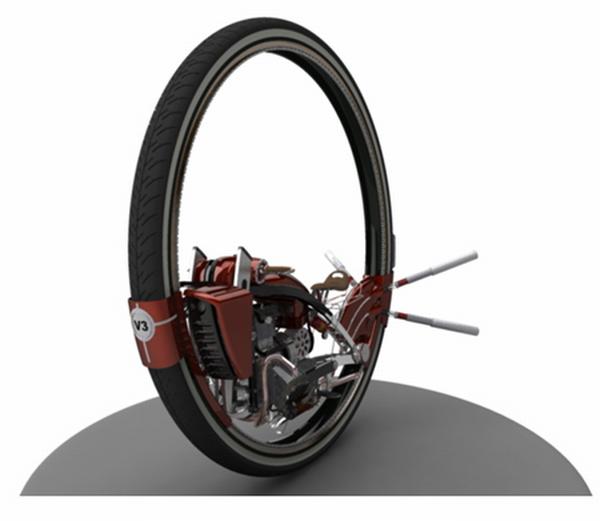 It has been designed for just one person and thanks to its attractive metallic body, it could be one of the best ways to travel around in crowded cities in the future. I would so love to get this for myself but since it is still a concept, there is no information as to when it would be available. Moreover, there is no information about its price either. I would really love to get this for myself and I repeat again for it is quite addictive.