Little needs to be said about the varied riches, vast delights and awe-inspiring panorama that Hawaii has to offer. No matter where you are from and when you visit this tropical heaven you are sure to leave with inspired images etched in your mind and a heart craving to come back at the earliest again. The Four Seasons Resort in Hualalai is one of the hot spots for tourists from all across the globe. Lavish comforts clubbed with nature's magic, tranquil evenings amalgamated with surf-filled excitement and picture-perfect moments galore, the island resort on the Kona Coast is perfect for everyone in the family.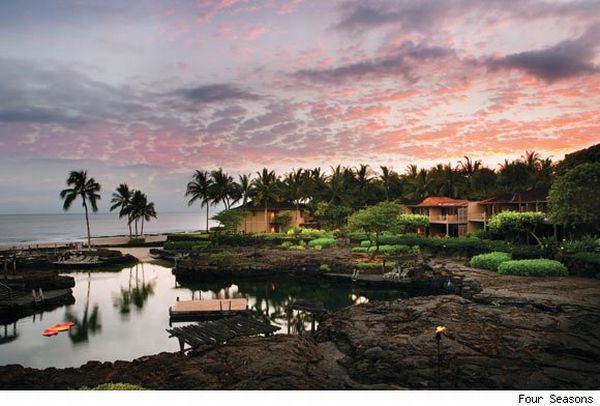 Nestled in the heart of vast Pacific and thick volcanic jungles bordering the other side of the island, the beach, the lush green forest and the fiery volcano all come together to create visual magic. A private 18-hole Jack Nicklaus-designed signature golf course that winds over 7,100 yards, 2.5-hour car ride can explore Volcano National Park that houses Mt. Kilauea, 11-mile Crater Rim Drive and adventure camps ensure that there is never a dull moment here.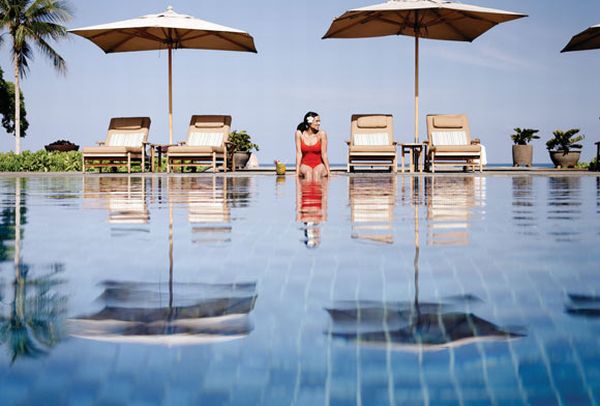 Starting at $725 per suite the resort sports over guest rooms that include 51 suites, Four Seasons offers a serene view of the beach. Dinner on the beach at sun sets, bonfires and paddling into the surf become a part of your routine here. Perfect in every sense of the word, Four Seasons in Hualalai is a luxury retreat that you will not forget for several seasons to come!