Dominoes are collective gaming pieces that make up a domino set. The set is sometimes called a deck or a pack. The traditional Domino consists of 28 blocks and you can play with these blocks. Here is one of the most expensive Domino set you could ever buy.
The Domino Set 5400-M is impressive for it comes with refined leather tiles that act as second skin for the blocks. Deuce Dominoes are encased in a lustrous box and thanks to the magnetic smooth sliding doors, the pieces and pips would be concealed within. The box is available in ebony pear tree or black lacquer beech. The set costs $10,290 and is one of the coolest domino sets I have ever come across.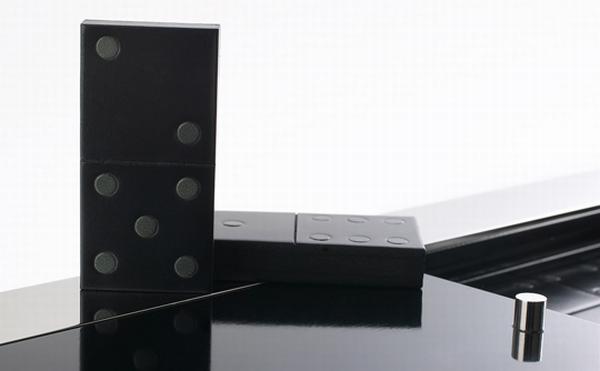 There is no question about the set's chicness or the style, for it gleams and shines all the way to our hearts. What I really like is the way the set has been built to perfection almost like art. There is no way you could possibly allow boredom to take over you once you get something so cool as this. I would really like to get one of these, if only I could. If you are willing to shell out $10,290, this is just amazing.