Sylvain Viau's 80m OrganiK design is not just luxurious but is extremely green friendly. In fact, it has been designed to be luxurious and green at the same time, though usually the words are oxymorons. It comes with a long and narrow hull which makes sure that the yacht travels fast but uses little fuel.
The apartment in yacht includes private salon, bedroom and a large balcony. Some of the other features are wheelhouse, a guest gym and the bridge deck lounge. If you were not satisfied with that, you could also loll around and have a great time in one of these cool large salon, dining room, galley, a second forward salon/library and four guest cabins.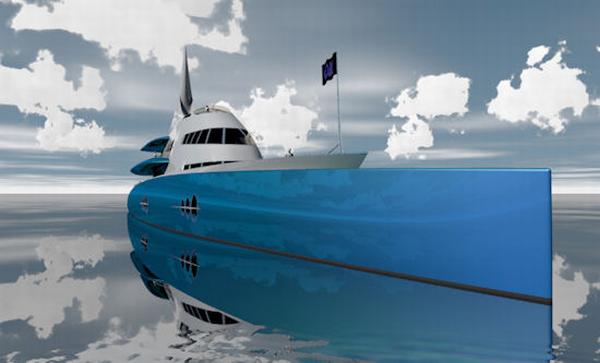 Thanks to an eco-friendly design, hot water production and air-conditioning are all green and you would not be leaving any carbon footprint. Though it cannot absolutely do away with carbon footprints, it would be less marked and less threatening to the fragile eco system. There is no information about the price or availability but I am sure it would be quite expensive, considering it is luxurious and green at the same time.