If you were looking for a bike that is completely revolutionary, you would be interested in taking a look at the Brudeli 654L Leanster. It has been launched by the Norwegian Company Brudeli Tech, and is a cross between a motorcycle and an ATV-quad.
It leans just like the motorcycles at corners, but also comes with amazing stability and durability, just like sport-quads do. The amazingly cool footboards are located parallel to the ground and the rest of the vehicle tilts to the ground by as much as 45 degrees. The Brudeli 654L can be used by urban honchos and also rural suppliers. It could practically be used by anyone thanks to its amazingly versatile design and functionality.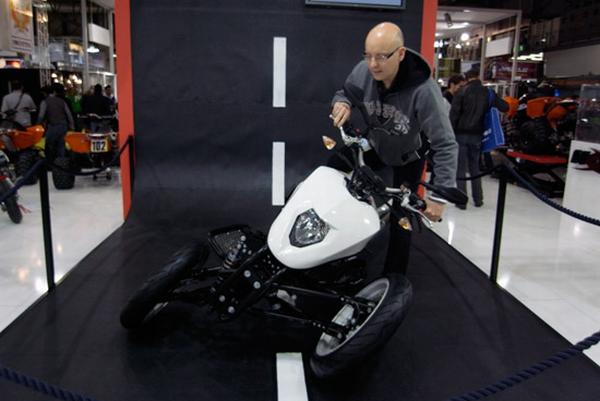 It would be nice if the Brudeli 654L is launched with immediate effect so that we can start the new year with a cool new cross vehicle that is neither a motorcycle nor an ATV-Quad. The sleek looks, and the sturdy design make the Brudeli 654L a truly manly bike that no man can resist. If you wear a cool tweed jacket and get to ride this bike, I am sure you would have a fan following running behind you.
Via: Design Boom