Texas is a land that is steeped in History. Long before George Bush made the state notorious, it was famous for its guns, slavery, colonial masters, oppression of the blacks, and of course religious dogma. While all this might be considered quite glorious by historians, the state is also responsible for making the cowboy boots quite hot.
The fashion trend began when a few street smart film makers in Hollywood decided to exploit the bad ol' cowboy boots and turn them into something glamorous, a.k.a western movie trends. These weird western movies where guys shot each other for no apparent reason became style statements. Now, here come the cool Helm Handmade Boots which are manufactured in Austin, in Texas.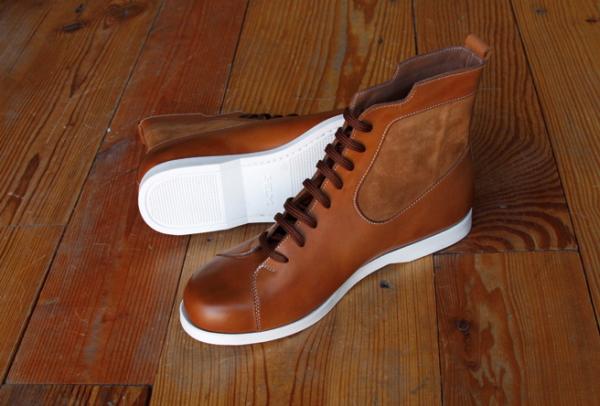 The shoes come with all the cowboy basics like the zippers, leathers that are durable, fancy soles and the "look". What surprises me is that the shoe makers are based in Istanbul, Turkey and not in Texas. Only the designer comes from Texas. Do you think it is a newer attempt to join hands with the remnants of Ottoman Empire and the savagery of the wild ol' west? Well, the boots look cool so you decide!
Via: Urban daddy