How does an aircraft that combines a massive freight capacity with high efficiency while involving low costs sound to you? Well, if you are excited by the tip of the iceberg let us tell you that this very thing is taking a shape in a hanger in Ohio while you read this article. We have been assured that it will be airborne next year. Named Dynalifter, this one is a mix between an airship and airplane and is quite a progressive successor to Howard Hughes' never-built Megalifter.
We like the concept because it is advanced enough to be light weight while carrying a huge payload. That said, it maintains the stability of an airplane. So when a traditional airship is constantly buoyant, the Dynalifter makes use of lift from helium for the short trip down the runway while the remaining lift is provided by the internal combustion.
Bob Rist who is the co-founder of Ohio Airship was heard saying that Dynalifter is not like a hovering object. In fact, it functions like a regular airplane complete with the landing and take off. The advantage of this inventions is that it uses only one-third of the fuel consumed by a jet plane. Plus it has the ability to land in short distances.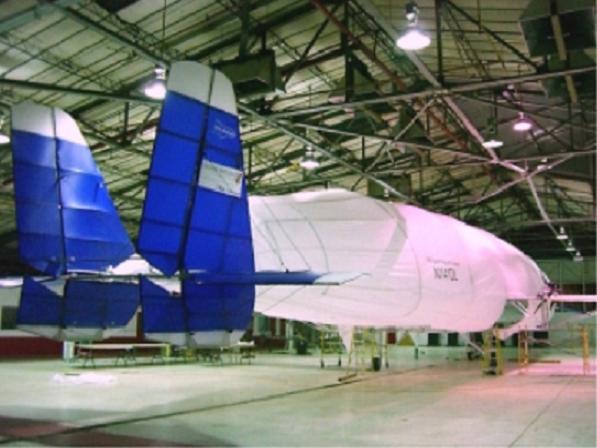 Via wired