'Don't it always seem to go, that you don't know what you got till it's gone…', this song by Counting Crows reiterates the truth about life. We never realise the worth of something till the time it's not a part of our world anymore. The natural way of life included. Thankfully, folks have woken up in time to save this blessing of Mother Earth endowed upon the human kind. For that kudos to all the environmental designers who try their very best to bring nature back into our super modern lives of technology and deforestation.
South Korean designer BonSeop has designed and developed Ku, the 'Bench' as a very innovative answer to providing shelter to passersby all the while letting natural sunlight pass through its structure for an enriching 'waiting' experience.
This concept is great for windy places for the artificial shade here features a flower-like stamen that functions like a wind power turbine and manufactures green electricity to illuminate at night time. The hexagon shield that reminds one of a morning glory can both be installed as a single unit or in combination with different other benches to complete the vision of a flower garden.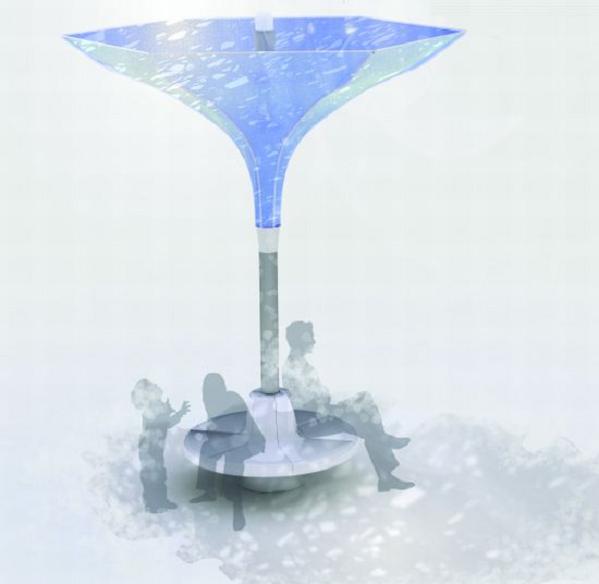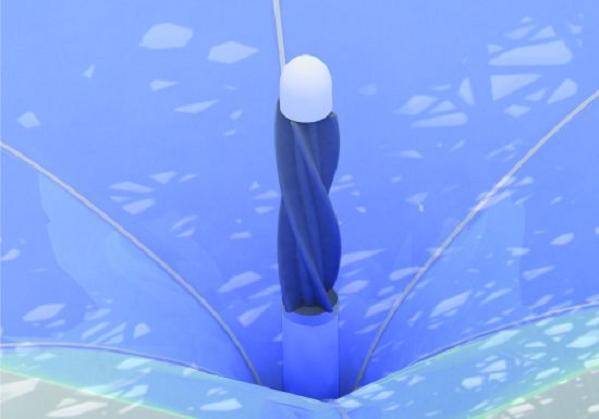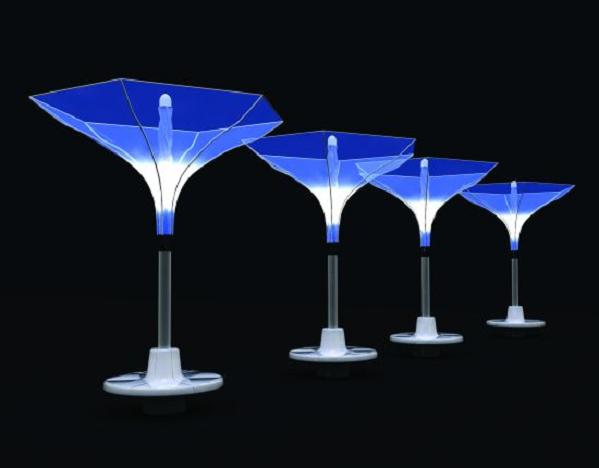 Via daummail