Melbourne Convention Centre is something that is breath taking. In a joint venture, NH Architecture and Woods Bagot have designed a [public building in the heart of Melbourne that would certainly make the citizens of this charming city proud.
It gives the Yarra River and its reflection a cool new look, which makes the building an urban marvel. There would be distinctive 18 metre high glass facades which allow people to take a look at what is happening within the centre. It also offers great views of the Yarra River and also a cool view of the city. The Melbourne Convention Centre would also come with deluxe hotel with restaurants and cafes.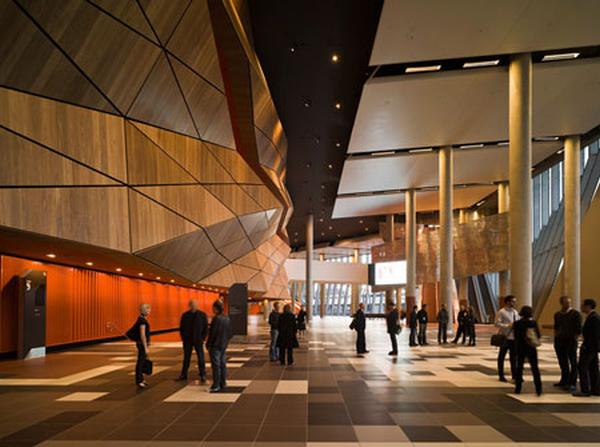 Thanks to its 20,000 sq meter area, there would also be a banquet hall for up to 1,500 diners, 32 meeting rooms and a ground foyer with enough space for 8,400 guests. I am sure a lot of public events can take place ion a building like this and thanks to its great architectural structure, it would soon be a recognizable landmark within Melbourne. It is also the largest convention centre and exhibition facility in the Southern Hemisphere.