Mohammad Morassafar is a designer who is based in Tehran, Iran. He is also a Mechanical Engineering Student – AZAD University. He has designed the cool new Mercedes-Benz Archimed Concept which comes with gullwings doors.
It is a concept vehicle with 3 wheels and can carry 4 passengers. It is a hybrid car and comes with 3 different engines, with 2 for electrical and one for diesel. The car comes with a total hp of 356 and the maximum speed that it can reach is 255 km/h. It can revolve 360 degrees and is best suited for urban usage. It is targeted at youth aged between 18 and 25. At about $35,000, it is one of the more expensive concepts we have come across lately.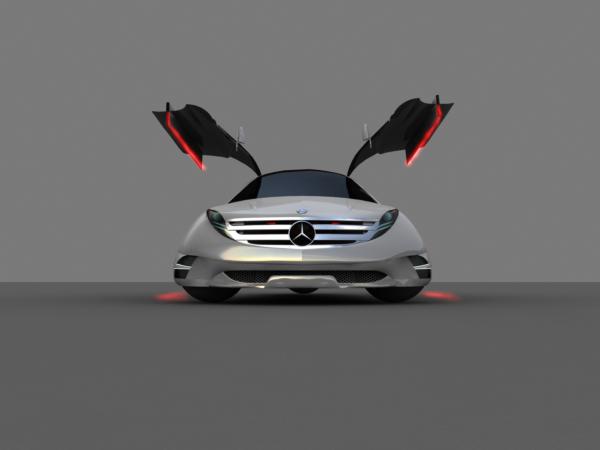 Tehran design students are known for their cool designs and it is quite surprising that not many report these wonderful designs, thanks to political and economic stand-offs between countries. This car looks chic, stylish and would ameliorate the urban look of a city. Thanks to 2 electrical engine, we can expect the car to be clean and green and the hybrid nature of the car makes it all the much cooler!