Will Urbina definitely likes his things to be loud. Being subtle is just not his style. Take a look at The Desk he has created and you will know just what we are talking about – hotrod vibes complete with LED lighting, plexiglas windows, customized monitor stands and a rather gnarly powerful PC system.
In Will's own words, he shares that The Desk is his first computer case. And with the typical pressure on the firsts, this one got itself a lot of fancy stuff. But the ruling idea was always to create a case that protect ones comp from all the scratches in the world. The result was a furniture unit that comes with a pretty impressive configuration. There is the Intel Q6600 G0 @ 3.5, Abit IP35 Pro, 4x 2gb Corsair DDR2, HIS HD2900 XT 512mb, SB X-Fi Elite Pro, 2x Ultra 550w psu, 2x 500gb Western Digital in Raid0, 320gb Seagate PATA and 250gb WD SATA.
To be honest, The Desk does remind us of the Star Trek set but we love its functionality. It helps free up some valuable desktop area while offering a helluva looker.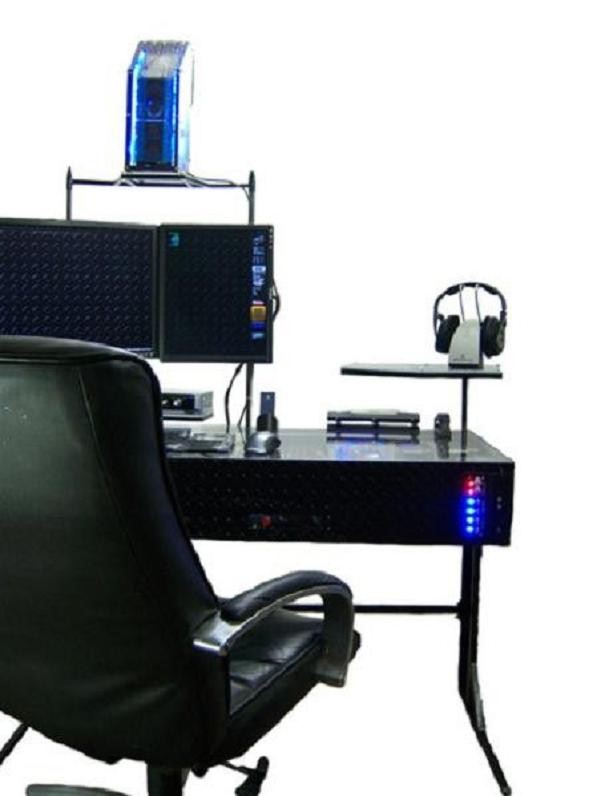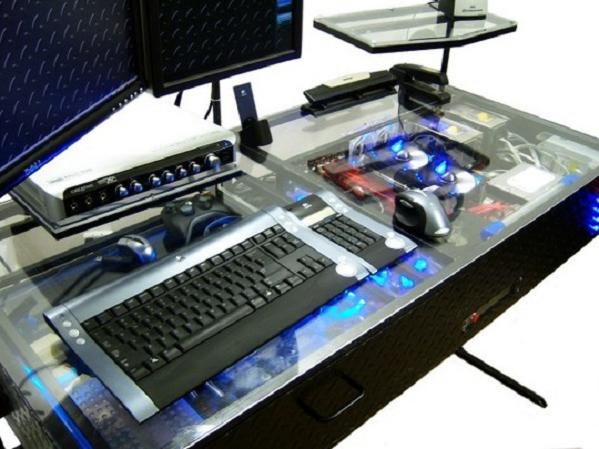 Via unplggd & willudesign