As if Swarovski could have gone more stylish. Well if you were expecting otherwise, let's break the bubble that it just did! The oh-so-popular luxury brand without which almost no uber-rich product can exist has just decided to go the Octa way. It is a new pendant lamp in the precision-cut crystals that is sure to make your room look like a million bucks.
The name itself is quite suggestive of the fact that eight crystal facets constitute Octa. These offer maximum reflection, transparency and brilliance. You can get this range in both option of a celiing, which is a 50W version and is ideal for lighting up to 2.5 m height, and pendant light, which works with a 35 W version to be hung over tables and bars in rooms up to a height of 3.5 m.
So if you aspire to create an unparalled, inimitable aura, Octa is the thing for you to splurge on. We do remember that a while back we were propogating the idea of one getting bored of seeing too much Swarovski everywhere. In this case, we wanna hold back to that thought. Octa is the perfect Christmas addition for your home.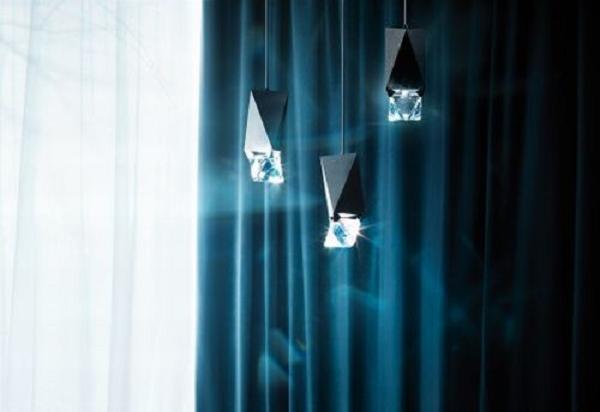 Via stylepark