Atlanta based designer Mimi Tin sure loves her sushi and that too just the way she likes it. And now, she is all set to make the world fall in love with her version of it too. Well, the idea of the Sushi Style line of furniture items first came to her mind when she was still in grad school. Apparently, one of her assignments required her to create a piece of furniture that belonged to a specific design period. And she chose Japan.
Mimi's original furniture idea was that of the Carrot Ottoman which later evolved into a sushi roll that is made up of six individual wedges of cushion. All of these sit on top of a wooden base and are held together with a seaweed wrap (that the Japanese love to eat so much for its health benefits) to seal the sushi look.
But this is not where Mimi's talents take leave. In fact, she has also offered to create mini sushi furniture as accessories for the two dolls belonging to her Sushiami plush doll collection. Wow, so much talk of sushi just got me in the mood of popping one in my mouth!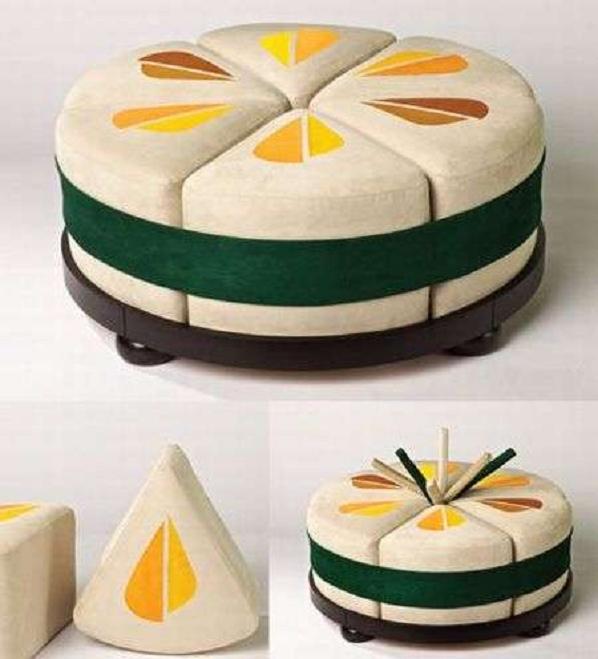 Via nytimes