A lot of people find watches cool and they are still considered as one of the best things to gift someone, especially if you can't think of anythng else. Me, I never could stand watches, but if you anyone ever does gift me a watch I hope it's one of the latest VOID watches.
The VOID V02 watches lauched just a year after the VOID V01 are styled after their predecessor, except that the second installation is an analogue extension instead of digital. The V01 seem to be fashioned after speedometers and appear with the top half of the watch dial missing. The dial contains the hour and minute hand much like any other traditional watch except that here the readings are slightly different. The hands are colour coded (white and red tips) and correspond to the number of the same colour (so in the picture on top, the time is 4:35)
Getting used to reading the time on this just takes a minute. Once you convince your brain that none of the number are actually missing, it becomes a piece of cake! The watches are available for $200 in black, brushed, polished, and gold surfaces.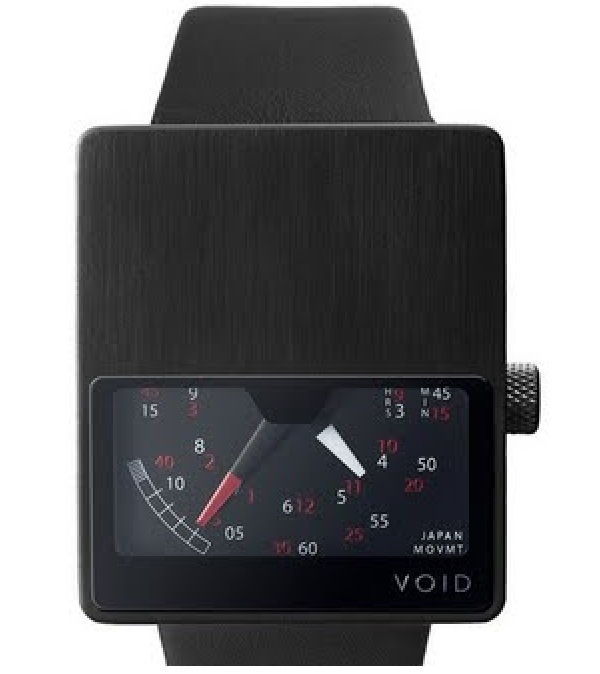 Via: Watchismo