Louis Vuitton has added another item in its 'I love' list. No, it's not clothes for this once. More than anything in the world, this brand too loves being pampered by its die hards. And we have seen how loyalists find ways to show their allegiance to a name. We are not talking about LV dresses and bags over here. In fact, it is a bike on the streets (maybe not literally so, yet) that has caught everyone's attention this time.
The bike is question is an Italian KTM 250 freestyle motorcycle. And the one riding it is Vanni Oddera, who regards himself as a worshipper of Louis Vuitton. We spotted this two-wheeler at this years EICMA motor show that was held in Milan.
The spunky bike has been done up in an orange and gold combination. The graffiti on the the fenders get a great complement in the form of a signature Louis Vuitton logo seat. We are not quite sure if this bike would be up for sale. It does look pretty unlikely if Vanni would like to part with his sweetheart. But where's the trouble., after all you can always design your very own!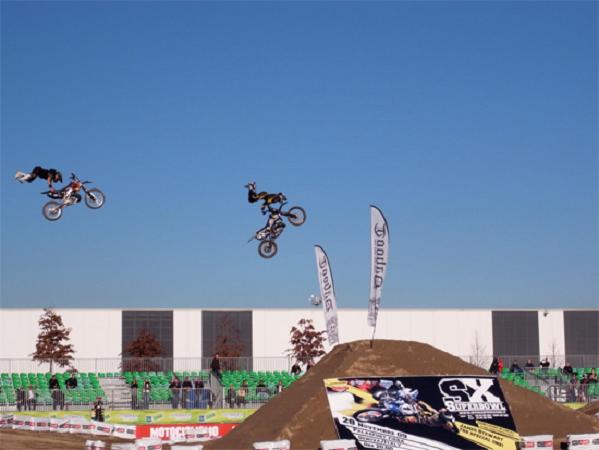 Via designboom