What is the ultimate dream of a fitness freak? Staying healthy is indeed top on the priority list but we were actually thinking along the lines of having the convenience of a personal gym. Absolutely nothing matches with the joy of exercising within the precincts of one's home as and when one likes it. Owing to this little inherent desire, designers and developers have given us a whole range of home gym units that have beautifully blended the latest in technology with compactness and a modern decor friendliness seen never before.
And now it is 4 Fitness doing its bit. This concept training system has been designed for your living room (now, this is something totally new). An all in one gym unit, this machine has been able to successfully integrate fitness equipment that work on four areas, namely – endurance, strength, agility and mental fitness.
A very motivated research and development took the 4 Fitness team to think of specific needs and then come up with respective devices. These can be purchased seperately and can be assembled together easily as a whole system. A lot of input from doctors and fitness experts have gone into making this machine more effective than most of its peers.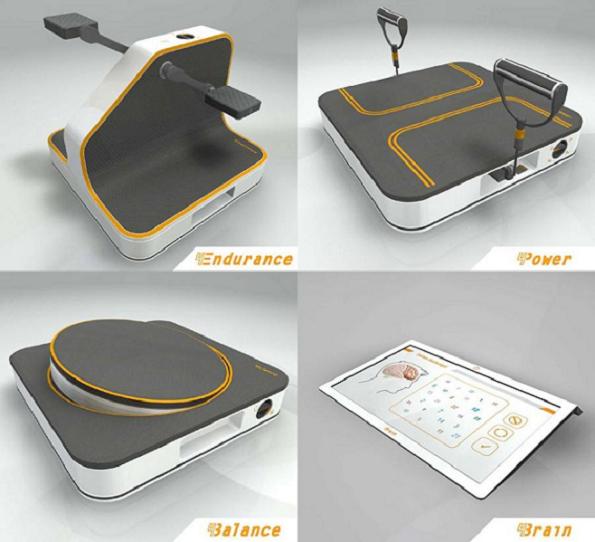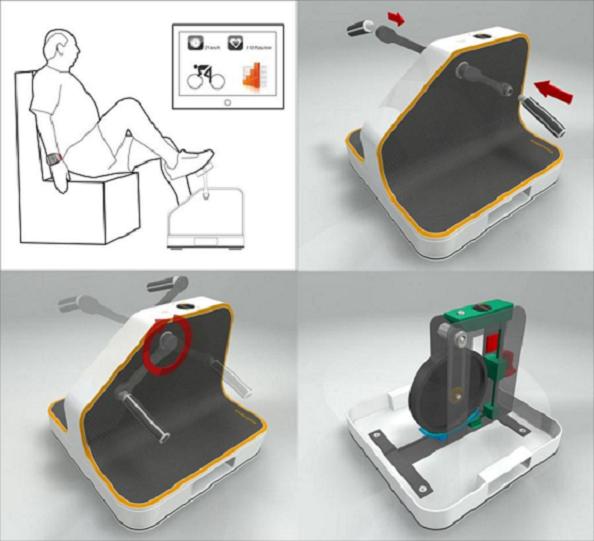 Via jamesdysonaward