If you are the kind of person who is looking for a cool clock to keep you aware of the time during these cold and dark and gloomy months, you must perhaps think about buying this cool Chumby One alarm clock. To say that it is just an alarm clock would be an understatement as it is comes with more than 1200 applications which can be used when it is co0nnected to Internet.
The Chumby One alarm clock costs $100 and this is a big reduction in price when compared to the $200 original Chumby. Thanks to Wi-fi you can check your Twitter account, update your Facebook, and send email and do thousands of things. It even gives you the much needed weather report and snow fall warnings, just in case you plan to set out for a walk during the afternoon.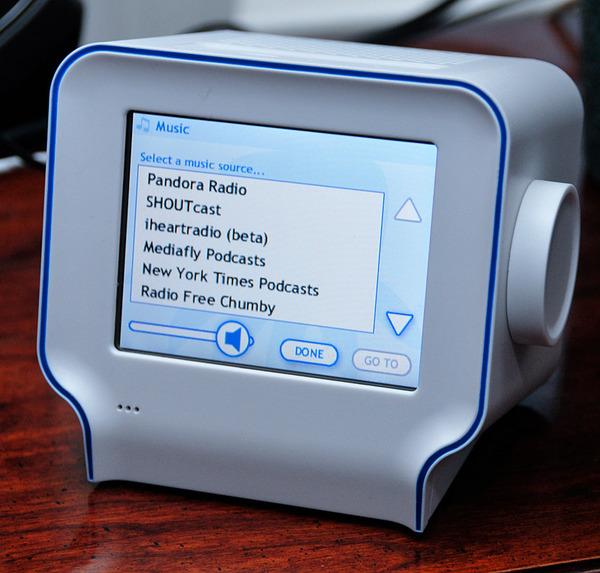 You could even connect it to an iPod Nano using the USB port. You could also connect to many radio stations such as Pandora and listen to music. While I could go on for pages about all the thousands of things it can do, let me cut it short and say that the Chumby One alarm clock does thousands of things thanks to Internet and 1200 applications specially designed for it. Go and get yours today!