How about riding the world's very first e-Motorbike? Ok, if that does not really excite you all that much then how about riding an e-Motorbike that sports an indestructible frame and is crafted from Euro Warplanes and Formula1 car parts? Yup, now that sounds more like it, does it not. No matter which way you look at it, Grace is all that and a lot more.
In a world where environment issues are becoming a key factor and yet design and speed and indispensible, Grace combines the best of both world's to give you a ride that is unlike anything else you have gone on before.
Made with the precision of German engineering, Grace can race to a top speed of 45 km/hr and can go at its top speed for a whole hour on a single charge. The battery pack is as sleek and advanced the bike itself and is integrated into its frame seamlessly. With e-bikes getting popular by the day, Grace could be a pioneer that lays the patch down for many such designs in the coming years.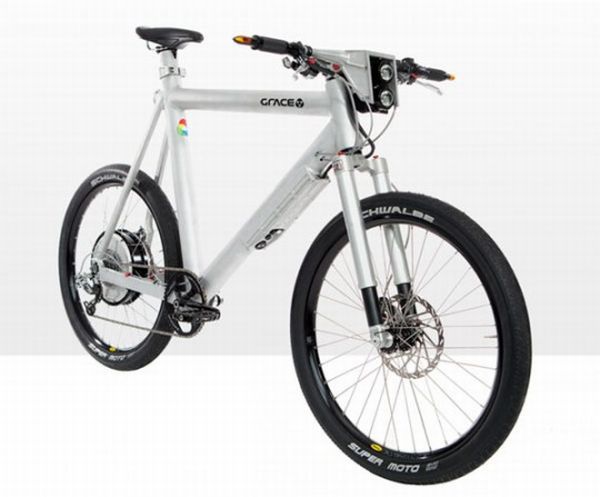 The e-Motorbike's sleek design, high efficiency, smooth performance and the entire cool-factor makes it a must have for every e-bike enthusiast. Of course, it will be a while before that happens… Till then dig yourself into the video!
Highsnobiety