Italian company Carmenta likes to think of our health and well being. And that is the reason why it has introduced the perfect wellness treat for those with an extra few bucks to spare. It is a multi-functional shower cabin called Revolution that we are talking about. This one has very cleverly integrated a dry sauna along with a steam bath and a great shower to ensure that your get the complete relaxation routine.
Revolution has been made with a very intelligent combination of innovative materials and hardware. In other words, heat, steam and water get combined in the most wonderful ways to give you the rejuvenation you need so bad in this fast paced life that you lead.
It is a very modern concept and design that comes equipped with LED lights. Then there is the entertainment packaging that includes an LCD TV and an iPod dock. We do not know much about the specs of the TV yet but it is clear that this hi-tech shower cabin is worth keeping. There is another unit too, called the Matrix.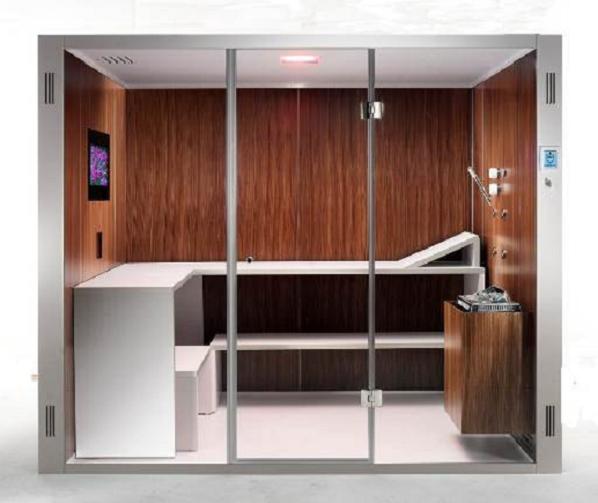 Via carmenta