If you always found it difficult to get inside cars when it was raining, it was perhaps because there would be a car behind you constantly honking or the rain was making you feel miserable. Hence, presuming you hire taxis, it would be awesome if Daihatsu's quirky-looking DecaDeca concept is used as taxis in our cities.
The car comes with amazing doors that can be slid easily and pushed back and forth. The low level entrance makes it easier to get in and the interiors are just awesome. Of course, this car is not entirely meant for being used as a taxi, but no one would want to own this car which does not look that great. However, to be used as a taxi, it really is an amazing design.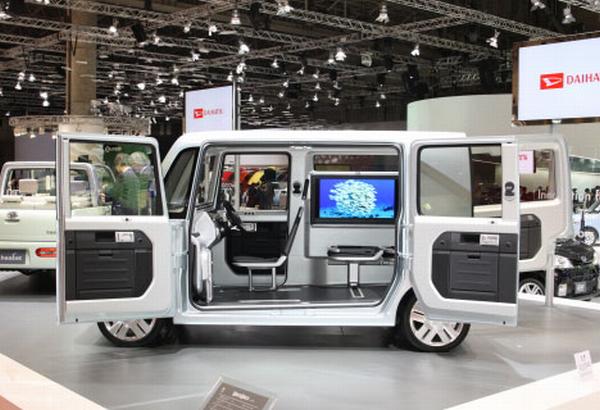 Daihatsu's quirky-looking DecaDeca concept is not yet going to be manufactured and it might take a while before any such decision is made. If the taxi operators contact the company, they might be able to manufacture the cars on a larger scale. Moreover, the car is quite low on emissions and is thus great to be used as public transportation in big cities. So go ahead and pester your authorities!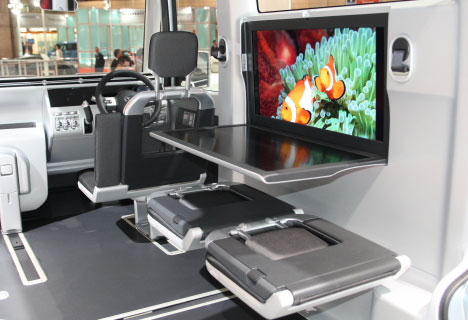 Via: Core 77