The dry erase paint from IdeaPaint is a solution for all those people who do not like to dirty their walls by scribbling things on it. All you would need to do is coat any smooth surface with the dry erase paint from IdeaPaint and it would turn it into a high performance dry erase board.
It could be used in offices, classrooms, homes, and just about anywhere else. You would never ever have to use those annoying Postlit notes nor would you need rolls of paper. You would just need to stir the IdeaPaint and you are all set to begin. The paint is non toxic and hence even children can use it safely. You could leave messages on the wall at home without fearing ruining all the expensive paintwork you got done.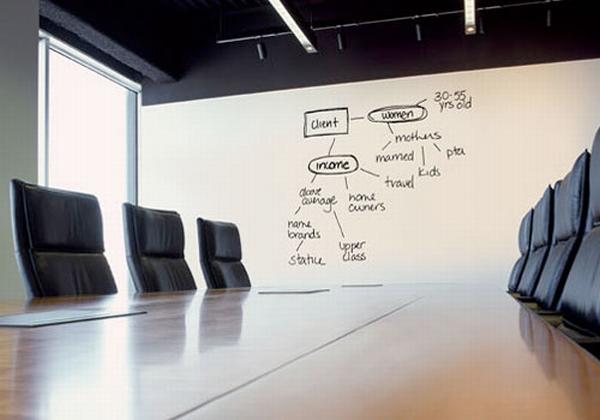 It could also be used during seminars and conferences, and I am sure it is a great way to communicate with people. There is no information about the price or availability but you could always contact the manufacturers and get yourself one of these. I am sure no one who buys this would ever regret, for it is functional, non toxic and useful.
Via: Design Milk