There is nothing better than a vehicle that shows what kind of person you really are. If that means to say that you are a great fan of Dark Knight, it only gets better, doesn't it? Here is an amazing bike which is inspired by the character of Dark Knight and the shadowy artworks portrayed in Gotham City.
If you are a great fan of Batman, the Dark Knight and also late Heath Ledger, you would most certainly love this eerie but stylish bike. The ZETH Stretched Cruiser has been designed by Vanguard Designs and the team in San Diego. This amazing machine is not just formidable but has been inspired by the fluid expressions of kinetic sculptures.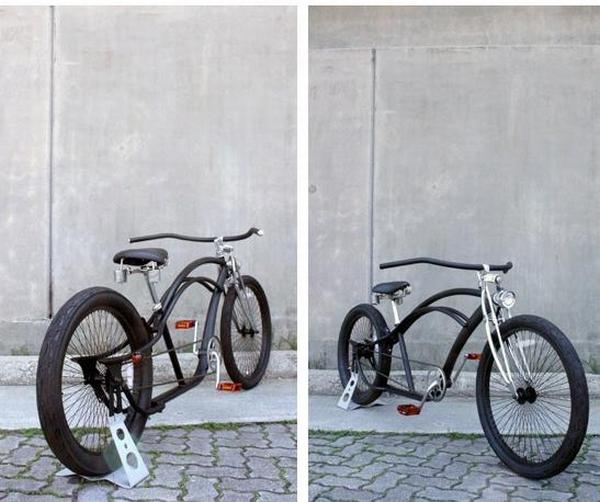 This modern iron horse is available for purchase and being an exclusive model, you will have to request for the price. I am sure it would be on the higher side but there is nothing better than roaming around the dark streets and alleys of your town at midnight using the Zeth Stretched Cruiser inspired by the Dark Knight!