A handbags and silk scarves major ventures into something really unlikely – luxury yachts! Hermes, the French company has tied up with Monaco-based ship-builder Wally to create 'WHY 58×38,' a yacht costing not less than £90 million to make.
The firms displayed a real size model of the 125 sq ft wide vessel in Ancona, Italy, recently.
Its width is two thirds its length of 190 ft. So it looks like a yacht chipped off on its latter half.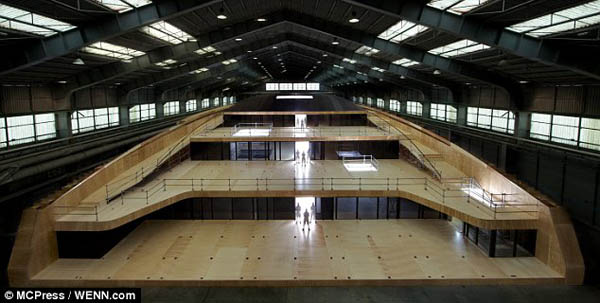 Its back has a 30 metre beach! Naval architect Mauro Sculii feels its strange dimensions give it stability. WHY is built on three decks, has a swimming pool on the bow, and a helipad.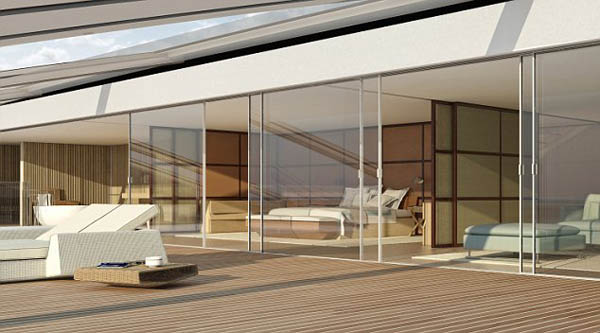 A salon with a cinema, a music room, a library and a dining room that opens on to the sea apart, its owner will have a 200-square-metre suite covering all of third floor and a private terrace. It can house 12 guests in five suites, 20 member crew, has three large sky lights and 300 square metres of windows.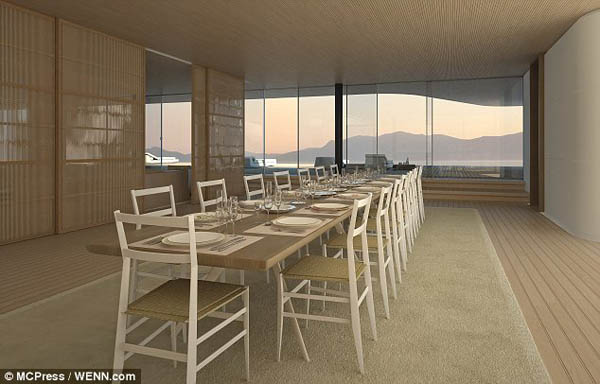 For the eco-conscious, it will also have a low consumption LED lighting system and solar panels on its roof and sides to cut fuel, and an in-built waste management system.
Hermes has previously helped design a luxury helicopter and a collection of smart cars.
Via: Dailymail UK