The myth of a strange type of fire that requires no fuel and can be carried in the palm of one's hand has been around for legends. This fire also has the ability to warm the surroundings and cast a loving glow on everything around it without destroying anything.
The myth may not be untrue, especially with the way that fireplaces are springing up in the most unlikely of places. Today, it isn't unlikely to find a fireplace in the midst of a coffee table with the fire raging wild without seemingly giving out any smoke or undesirable smell. The Grace is another fireplace with a difference. Designed by Schulte Design, the sideboard carries a fireplace in its midst on top and also offers you some extra storage place.
Sliding white lacquered doors would perfectly hide the bio ethanol required to fuel the fire raging atop this sleek cupboard. Grace is made from triple layered walnut and Schulte offers alternative colours for those who prefer a more customised look. A folding cover ensures that the fireplace remains hidden making the sideboard appear like an innocuous though chic piece of furniture.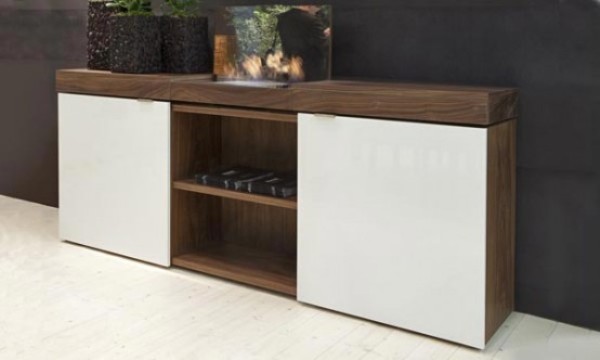 Via: DigsDigs