Pleasant weather and the holiday season beckon you to leave the comforts of your house and venture outdoors. It is that time of year when weekend barbecues and house parties become the norm for everyone and you don't want to be stuck inside while your neighbor is flaunting his expertise at a grill-master.
Alpina brings you the best and the latest in outdoor cooking with their mobile outdoor units that can equal to any modern kitchen. The Bongos Pro and Bongos KBQ are sleek machines designed to stand the harshness of the outdoors. The Bongos Pro has 2 interchangeable cook tops with a refrigerator that will negate your need to keep moving indoors whilst cooking. Plus, it also has a sink, basket, chopping board and spray tap as added accessories.
The Bongos KBQ has 2 standard cook tops and this model, as well as the Pro, has gas tanks and storage shelves. The attached wheels make both models extremely easy to move around so that it can be stored away inside while not in use. The Bongos Pro models cost between $6,800 to $8,570 and the Bongos KBQ is the more accessible at $4,260.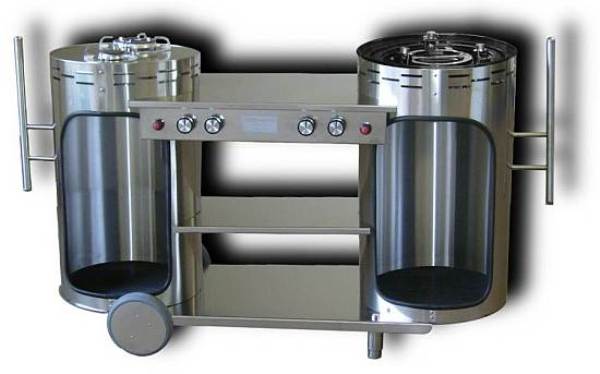 Via: BornRich/Living-With-Style