Designers Kim Seulgi & Evan Yiwei Ma have created a unique concept which will go a long way, if things go well. That is what is cool about great designs, as they would have good future prospects of being manufactured in real, and then the designers would be encouraged to create more such unique and exciting products.
This time around, Kim Seulgi & Evan Yiwei Ma have created the Share TV which looks like any other T but is made of bezalass OLED screens and thus you can separate the TV for individual viewing. The screen can be split in two and thus there is no opportunity to share and fight, though the TV is all about sharing.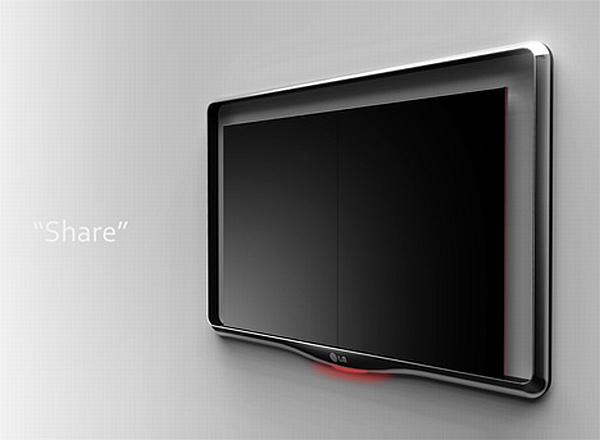 In fact, sharing things is something I don't believe in as sharing only leads to fights and annoyance. It is instead better to have each thing for our own requirements just like this TV. There would be no need to fight for the remote or to share time and watch TV while compromising individual desires. I would give a big thumbs up to this cool Sharp TV.