Björn Gunnarsson, the CEO of a Swedish company called Aesthesis just let us know that they have been working on a highly exclusive loudspeaker for quite some time. They have teamed up with big names like Swedish super sportscar manufacturer Koenigseggs´ cars like Eker design, Ergonomidesign and Carbocomp. They have finished designing and developing an awesome new loudspeaker called the Gramophone.
The Gramophone is now up for sale and only 100 of these amazing speakers will ever be sold. The limited edition speakers will cost 60,000 Euros including tax. The speakers stand at a height of 1.2 metres and they are hand built using the best components from the land of Sweden. Though the default colour is black, you could choose any colour you want and get it customized.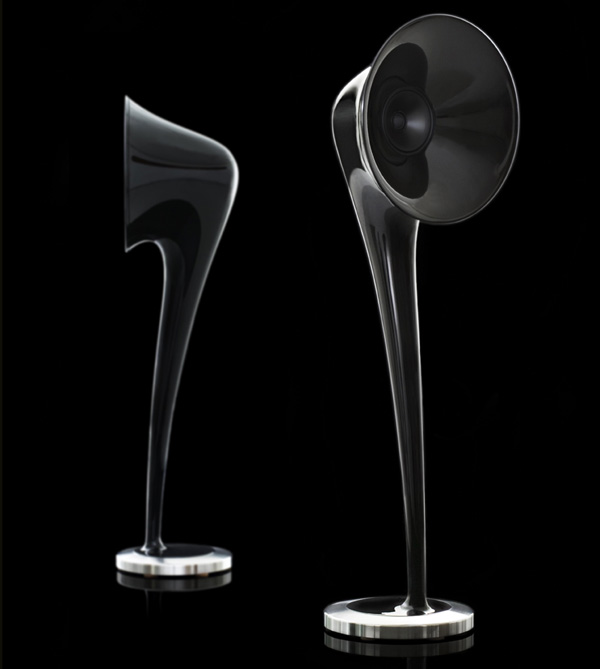 These kind of speakers only elevate your social position as they are not just about listening to music, but they are all about you having the most exclusive and stylish speakers ever. Even Hollywood stars might want to have these exclusive speakers as they look amazingly chic and stylish. If you are interested in them, contact the manufacturers directly.