The Serpenti Collection from Italian luxe fashion brand Bulgari is meant only for the divas. It is sinewy and dynamic enough to be sported by women with dollops of attitude and style. And mind you, that isn't everyone's forte! As the name suggests, this jewelry collection is indeed inspired by serpents which really traces back to the design evolution of the brand. In fact, we do recall the Tubogas watch which too reminded us of a snake.
And now Bulgari, once again, wants to test the waters with the same motif running through its designs. But there is a touch of the modern like the flexible nature of the shape that makes it a good fit for almost everybody (but with lots of oomph). There are several bracelets and rings that have been crafted with a lot of time and care making the jewelry items look as if they too are made from the scales of a snake. There are several invisible gold hinges that holds the whole thing together.
The collection involves the use of onyx, pink coral, mother-of-pearl and the spectacular lavender jade. There is a whole range of watches, bracelets and rings to pick up from.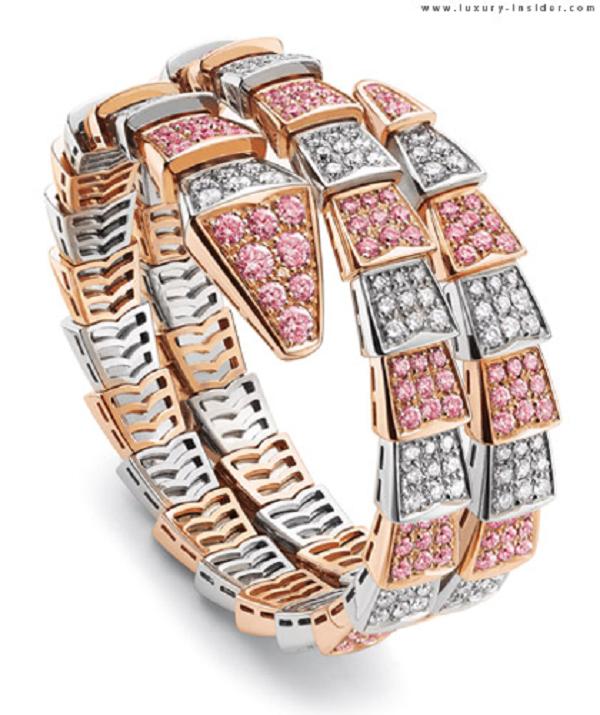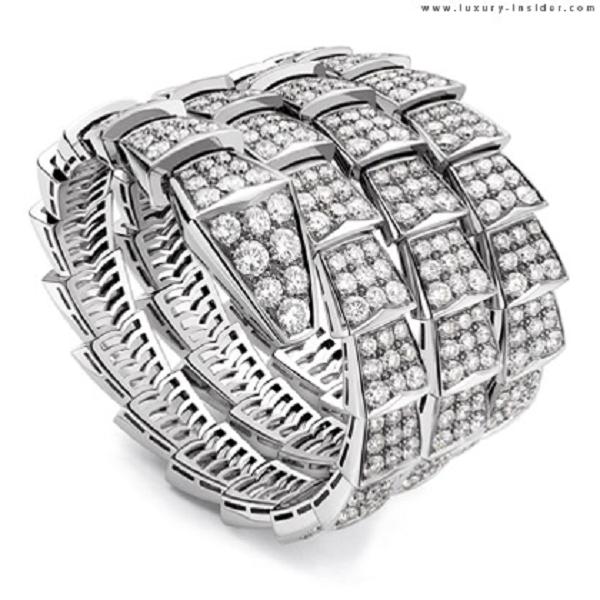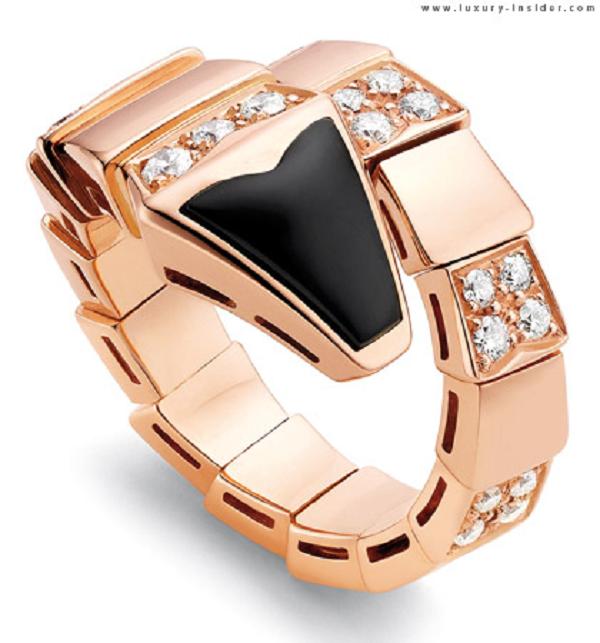 Via luxury-insider