Display screens on vehicles have always taken the square route and no matter how jazzy they turn out to be, designers seem to be wary of going round. It seems nobody wants anything round in their car, unless of course it turns out to be Queen Latifah.
Russian design company Art Lebedev Studio is known for the amazing designs it produces. Whether it is designs for keyboards, magazine covers or websites, Art Lebedev Studio has shown its mastery when it comes to creativity. Navigarius is one of the latest conceptual designs by the art studio and this navigation device is as beautiful as the rest of the designs put forth by the company in the past years.
The Navigarius is a GPS device which boldly takes a circular shape. With touchscreen controls, the mapping device also has a USB, microSD and sits attached to a slim detachable stand. The Navigarius can be powered via the cigarette lighter or with batteries. It is designed to receive signals from Glonass, Russia's satellite navigation system. the Navigarius navigation device looks great and people are definiely waiting for this to become a product.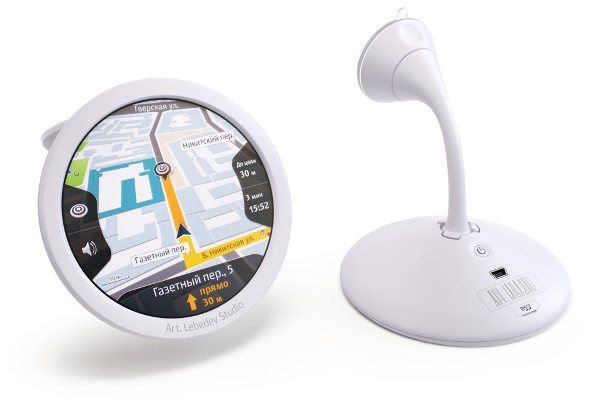 Via: Engadget