If you are an avid fan of racing games or racing itself, you would love the Ralph Lauren bag shown here. The bag is a dedication of Ralph Lauren's love for Ferraris and the Scuderia collection is aimed at bringing this unique relationship between fashion and racing into light.
The bags are made from the highest quality black calf leather and comes with perforated feathers. The Scuderia collection is meant for sports usage and you could even use it as a travelling bag if you are on a short journey. Being a Ralph Lauren product, the bag is amazingly chic and would look quite manly on every guy.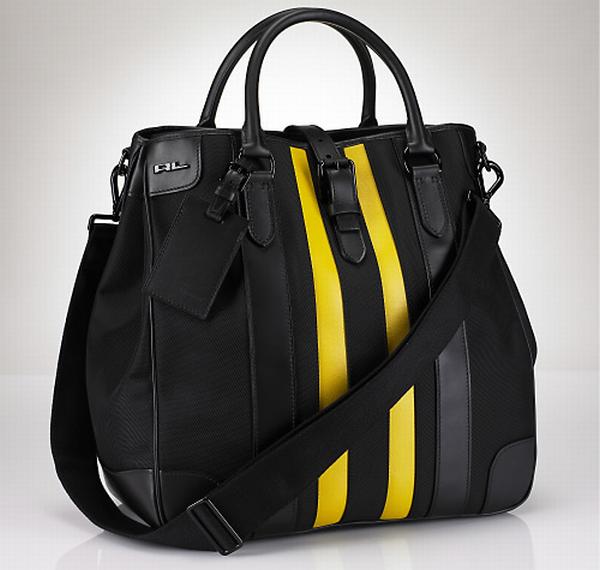 If you are a guy who wants a stylish bag, the Scuderia collection by Ralph Lauren is the one for you. The bag costs around $1,895. All you would need to do is visit a Ralph Lauren store and pick up one of the bags that you think looks really good. The Scuderia collection really has a number of bags and each one looks better than the other.