Even the feminists would agree that the more macho a bike, the better it looks. Just take a dekko at the two new design models from the Minnesota based mobike manufacturer Victory and you will know what we are talking about. The Cross Country and Cross Roads are powered by a 106 cubic inch V-Twin and they both deliver 92 hp and 109 ln-ft torque. The 5.8 gallon fuel tanks have a reserve of 1.0 gallon which allows the rider to enjoy a carefree ride.
The developers inform that Cross Country is more touring oriented and retails for $18 K. Its large fork mounting has all sorts of digital multifunction display instrumentation as well as an analog speedometer, tachometer, fuel gauge, battery charge meter and an iPod ready audio system. Again, its's seat is 26.6 inch high, which apparently is the lowesr in its class.
On the other hand, the Cross Roads costs $16 K and it comes flaunting a removable Texan windshield that helps in minimizing and buffeting. Apart from the new razmatazz, the two bikes also feature Four-piston, dual 300-mm disc brakes and their saddle bags can accomodate 21.3 gallons, a figure 70% more than Yamaha Startoliner and 25% more than Harley Davidson Street Glide.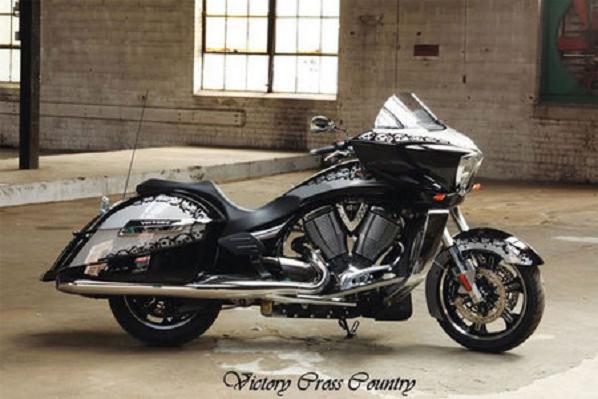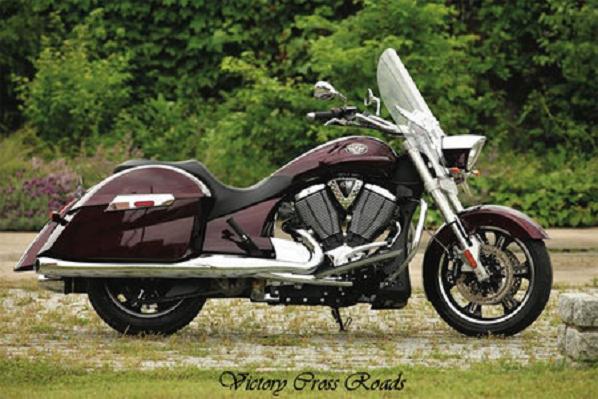 Via popularmechanics