Robotics is evolving at an enormous rate and just by looking at the way it is progressing, we may soon have robots that can think and analyse like human beings. Iowa State University has gone a step closer to this feat and has been working on the humanoid robot which would learn just like a child would.
It can perform procedural learning just like a child can and it comes with two large manipulators which double up as hands. The face is also capable of many expressions. The robot will be taught about its environment just like a child is taught. The robot is programmed to respond to certain kinds of sounds and the development is ongoing and hence we can expect a robot that would learn just like a child would.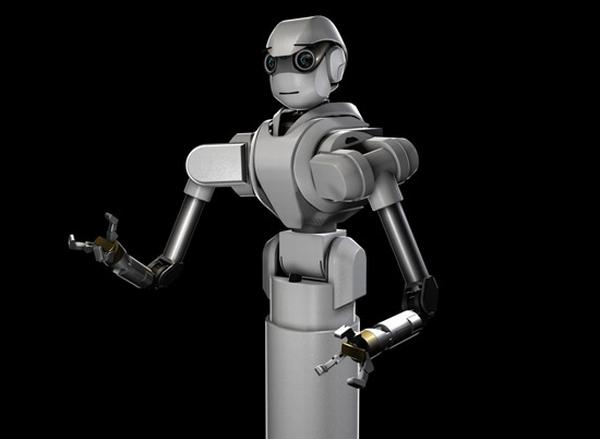 Of course, this does not make the robot any closer to a human child but it helps us to understand how robots can be developed and taught to learn in future. It could have great implications in the field of science and technology.
Via: Design Boom