Now working on a lapt is enough toop from the comforts of your couch or even your bed may not be as comfy as you might like to think. The low and constant flow of heat is enough to make your legs sweat. Well, this is a regular problem with laptop users because laptops have a tendency of generating a lot of heat, which makes it a little unpopular choice health wise when you are on the go.
Surprisingly, not many geniuses thought of attending to this common problem in a way that impressed the computer whizkids. Quite a few portable, folding lap desks came and went without stirring up anything. After all, the laptop still gets heated up. So, Sanwa thougt of developing a lap desk with notebook computer cooling fan.
Measuring up to W557 x D316 x H232 – 302 (mm), this little portable table has extendable legs that fold flat. Also, it can be set in different angles to suit your ergonomic needs, and the tray ensures that the lappy does not slide into your lap. The right side of the table is just right for a mouse, if you wish to use one otherwise you can make notes in your li'l diary while working. Again, the cup holder is a real blessing. But this isn't the most innovative part.The dual fan system is. Located just below the laptop, these keep both the machine and your legs cool.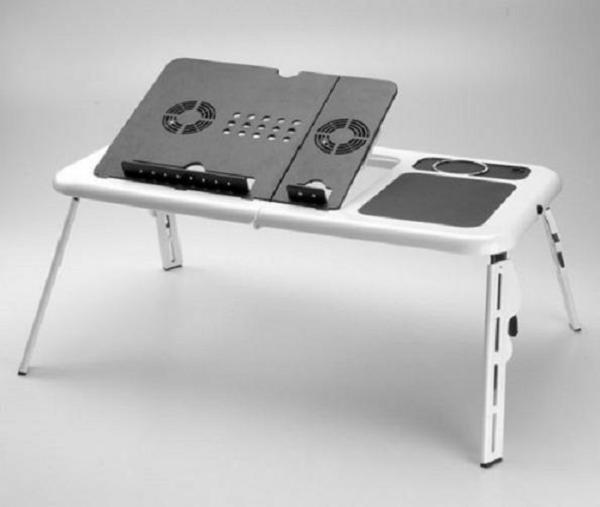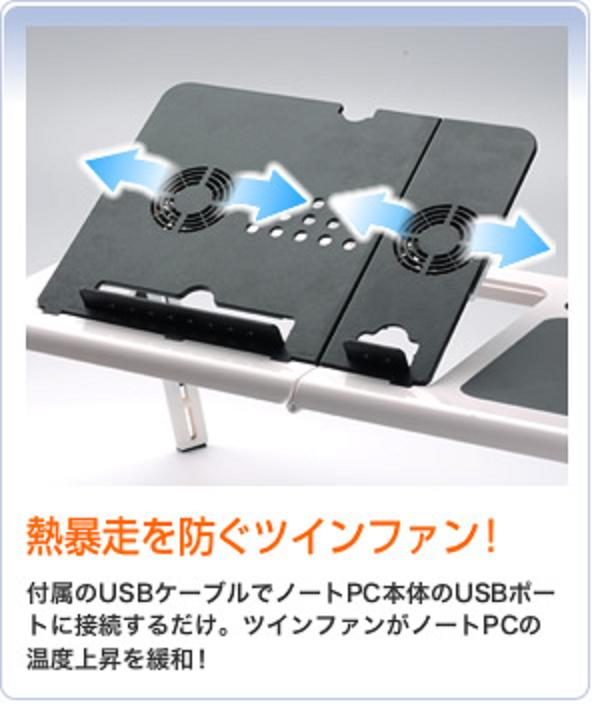 Via sanwa