Andrew Chase is one person who likes to keep ahead of the times. When Hollywood was busy transforming cars into inter-cellestial robotic beings, the designer thought of engulfing the animal world in the mechanical way of life. Well, her (yes, Chase is a women dearies) Timmy underworld project has made her create a whimsial cheetah as well as a giraffe and elephant. And since we got to see the Cheetah in motion, we thought we might just tell you some more about it.
Standing 24 inches high and 50 inches long, the cheetah is a whimsical beauty. This romotic animal is able to replicate the movement of the joints of an actual cheetah.
Apparently, Chase was heard saying that while working on the Timmy project she was being careful to learn from her past excesses and develop her robots in lesser time than usual; and she failed on both accounts. From what we are told, she took close to 60 hours to build the cheetah that as been made from electrical conduit, transmission parts and 20-gauge steel. So, do check out the beauty in motion.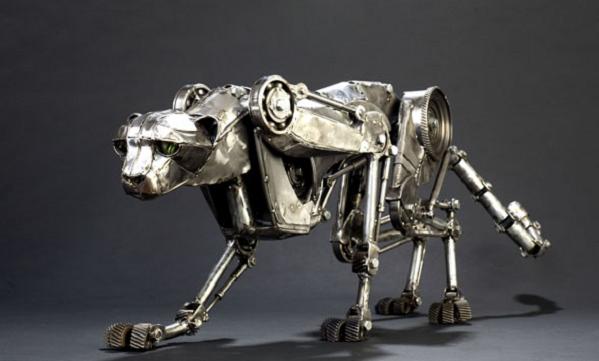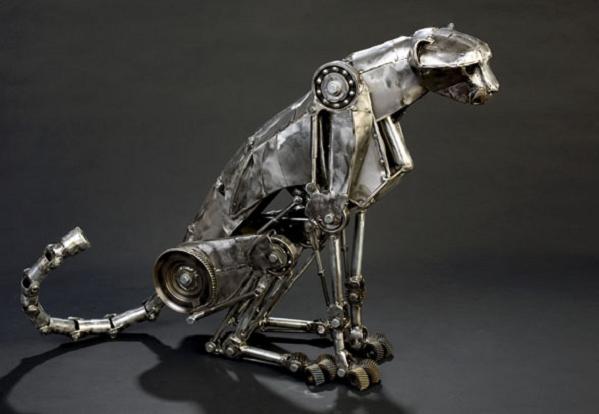 Via johncoulthart