There have been several complaints about fireworks being either too expensive, or noisy or even too polluting. Moreover you would need license to burn fireworks and you would not necessarily get it every time. What you could instead do is get yourself a Uchiage Hanabi fireworks which has been unveiled by Sega Toys.
It mimics the audio and video of fireworks and thus you could have your own fireworks show right in the living room. It comes with five lenses and projectors which create effects of fireworks based on the kind of fireworks you want. You could choose the colour, type, sound etc.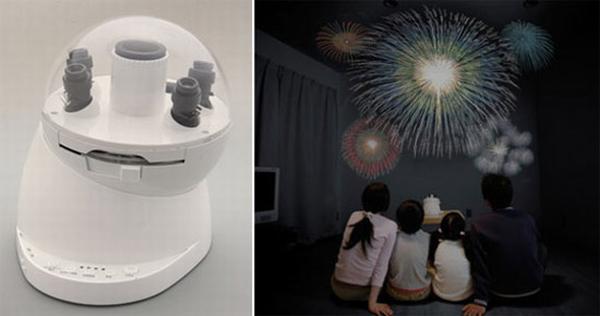 However, I doubt it would replace the real thing and you cannot possibly expect a toy to replace the romance of watching fireworks lighting up the night skies while the stars continue to blink. The effect is realistic but most would prefer the real ones anyway!
Via: Design Boom