Blogging on the move is something that most of those who travel across the globe rave about, but that is often done using wireless internet connections from hotels and hotspots. Blogger Marcos Morales and his family though have an entirely different experience when it comes to blogging o the move. Designed by Waskman and Culdesac Studio for Vodafone to promote their wireless and fixed phone connections, this daft, sleek and minimalist modern home trots around on its wheels and inside its glass walls lies a cozy adobe with loads of finesse.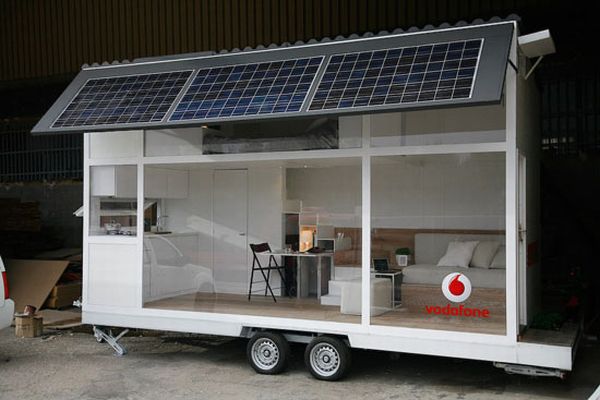 The home on wheels is designed not just to promote Vodafone, but it also propagates a new lifestyle which talks about getting the job done on the move. The interiors are well furnished with the ground level sporting the main living room, a kitchen station, dining space and other units. The upper floor opens into a low ceiling bedroom that maximizes in space and is as comforting as any you will ever see.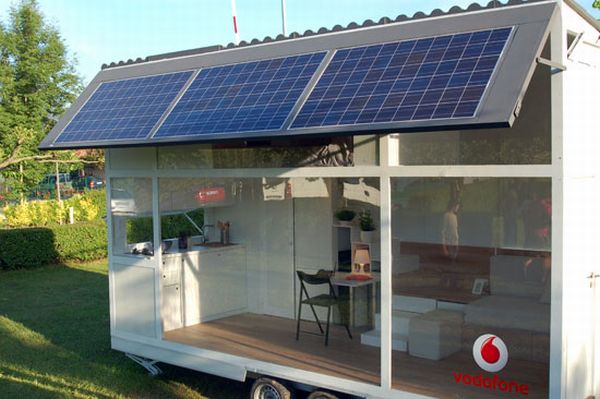 Made of white polyethylene panels and transparent polycarbonate, the mobile home runs on its four-wheel-drive vehicle and Morales for now is going all over Spain and making sure the world knows about his journey using his blog as the medium… Now that is truly progressive living!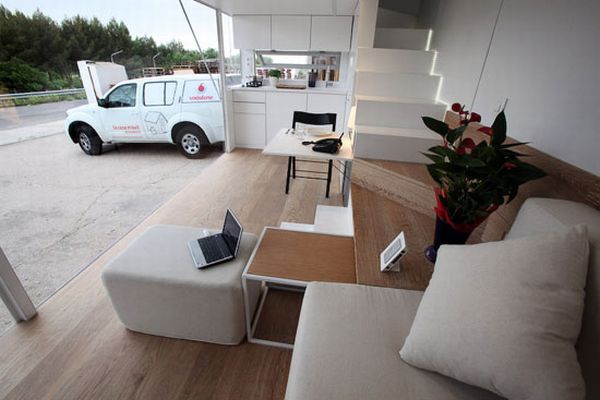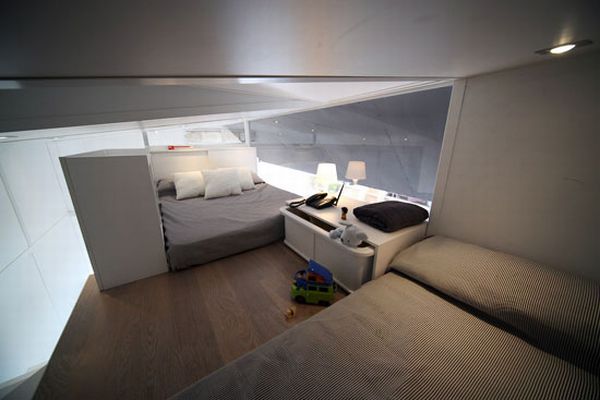 Via: designboom / lacasamovil / waskman