The San Diego-Imperial County chapter of Girls Scouts has built a amazing tree house which is a four storied structure and cost about $450,000. It measures 39 feet and is being touted as the Balboa Park. The structure is even accessible to the disabled and that makes this tree house a unique one indeed.
It has always been the dream of many handicapped people to climb a tree. With this amazing tree house bang in the middle of Balboa Tree Park, that dream is going to turn into a reality. The tree house however does not come with any trees but with loads of tree stumps.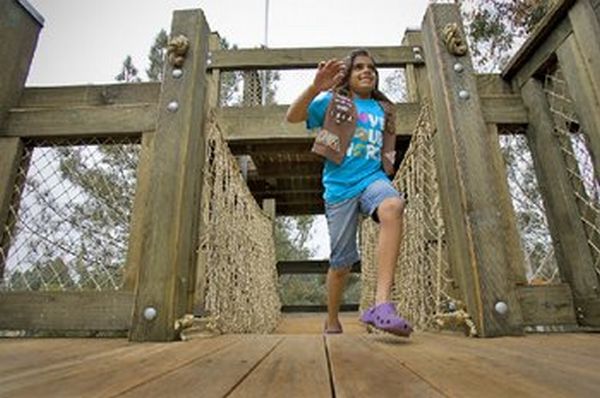 The tree house is almost an architectural marvel as so many logs had to be used to build the tree house and had to be stacked up precariously. The fact that underage children would use the edifice would make it even more important for the tree house to be safer.
Via: Sign On San Diego