So much for those travelling on air or in trains, don't worry we haven't forgotten our others pals who like to rough it out on the roads just in the name of travel. Since we are aware that there has been a sudden increase in demand for custom caravans (coz who can be blamed for wanting to travel in homely comfort); and so we proudly present the Inhalt caravan from Mehrzeller.
A neat solution for travel junkies seeking comfort en route their adventure travel destinations, Inhalt is really a multi-cellular caravan that can be personalized to your liking. All you have to do is go to their website and design your caravan using the online configurator. The result of this effort is then used by a computer to create a final design, in tune with the company's parameters, which is approved by Mehrzeller's architects.
All of this combines to give you the caravan of your dreams. We hear that the customizing options available with Inhalt meet the needs of the most discerning traveler. Expect the price to be on a higher side.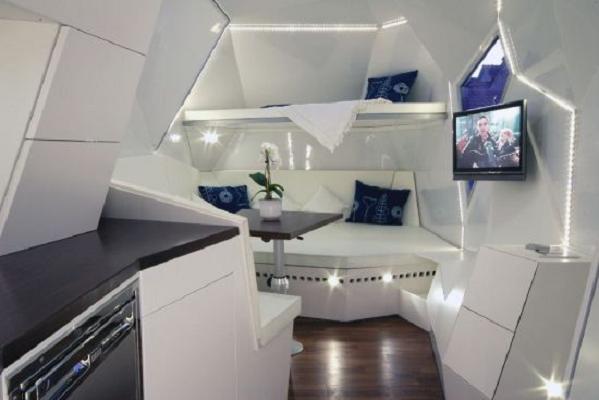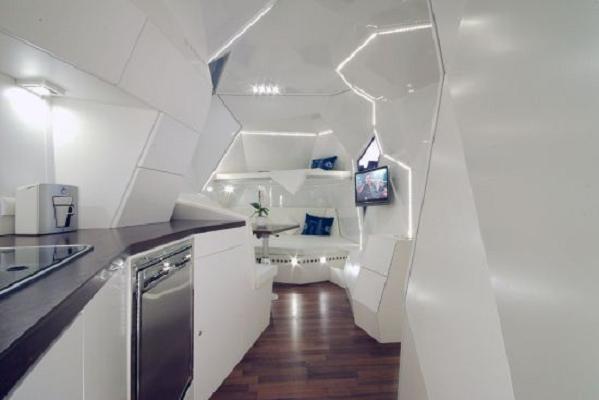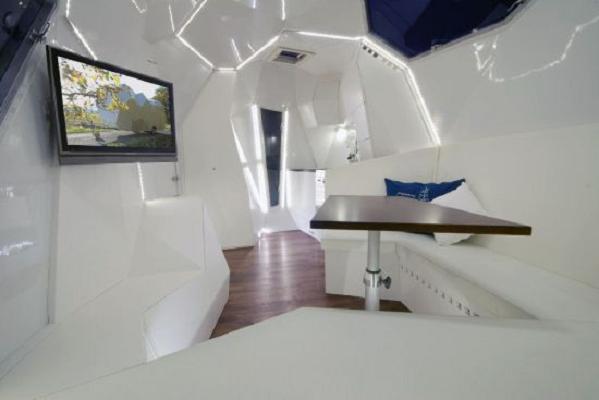 Via likecool