These days, kitchens are not just about cooking and there is so much more to that space than the act of cooking food. The kitchen is where one would spend a longer part of the day, men or women. With the advent of modular kitchens, it has become mandatory to create kitchen designs that satisfy the uber chic customers.
Thus, Spanish designers Pedro and Diego Serrano from Innova Deisgners have created the Kube. The Kube is an ultra chic answer to the modern modular kitchens and the charm lies in their design more than anything else. They look extremely chic and beautiful and the secret of their popularity lies in their fluidity and convenience.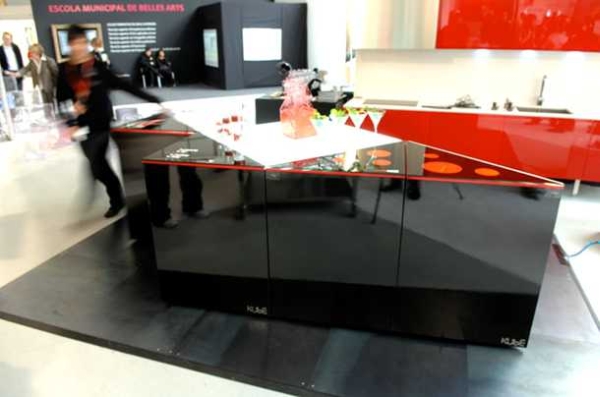 They can be closed and shut from view when not in use and you could try out numerous combinations of shapes to fit your mood and need. Triangle? Square? Heptagon? you can do it all with this kitchen concept.
Via: The Designer Mag