Mirrors have got themselves a whole new lease of life thanks to Seura. Well, the group has created a whole range of TV mirrors that work towards brightening your day as you wake up in the morning. You must have guessed by now what exactly we are talking about. Yes, TV mirrors. After all, nothing can match up to the pleasure of catching your favorite show while you take a shower.
The latest produce from the house of Seura includes the Color Lumination Collection, The ONE, Moda special edition frames and the Discreet Display. Taking the ONE for instance, it is a low-profile 19-inch HB LCD with an impressive waterproof remote control; plus, at 1-3/4 inches, it comes as a discreet solution to any kind of an installation. Oh right, there is also an ATSC/NTSC Tuner, 16:9 Widescreen Ratio, 108i, HDMI input, PC input and RS232 in technology integration.
The Discreet Display, on the other hand, is a compact 10-inch LCD which comes equipped with RS-232, 16:9 widescreen ratio, HDMI input, PC input, ATSC tuner and a built-in amp with the option of internal or external speakers, your choice. This one's remote control too is waterproof. The Moda edition is also in the same league but it flaunts a richness that sets it apart from the rest.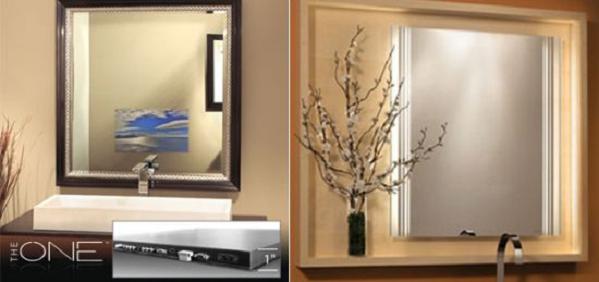 Via seura