We are up for an uncluttered modern decor, any day. Gone are the days when folks would centre their living room on the television. The trend is passé. Perhaps, this shall explain new products like the FLP-310 ceiling flip-down TV lift. Well, this great new attachment for your home decor or even office comes to fit in LCDs and plasma TVs of the size between 42-inch and 55-inch. We think, this one is ideal for boats, yachts and RVs too.
The ultra slim design which measures up to 4 and a half inches offers a great way to fit a big TV into a small space. With the touch of a button you can conceal the 'idiot box' and undo the effect in the same way.
The FLP-310 moves 110 degrees letting you a whole field of view just about from anywhere in the room. With so much to offer, the price $2695 does get justified. So go ahead, and maintain the integrity of your modern décor.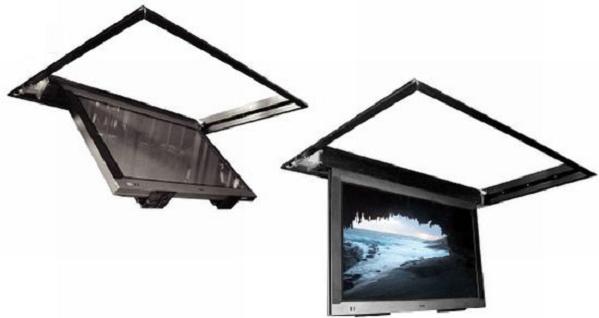 Via liftmytv