Joao Carneiro has designed a cool speaker system called the Cube 2.1. It is already being touted as the speakers of the near future. Professional Sound Reproduction is a cool new concept that explores the idea of advanced speakers. It comes with a 2.1 surround sound system and features 2 wireless 360 degrees speakers.
It also comes with a sub woofer that can be placed anywhere you want. The product is called Cube 2.1 and also has the ability to provide a cinematic quality of sound. It comes with amazing docks that can play mp3 players, and connect to TV or PC. It is also quite portable in the sense, it can be transported easily from one place to the other.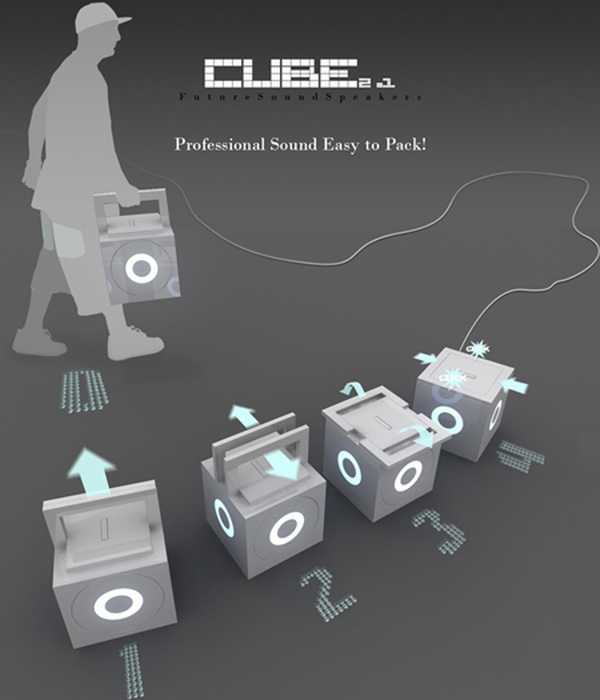 The reason why it is attractive is because it comes with intuitive usability that matches the users tastes and needs. I acn't rteally be sure of its availability and price but it seems like it is a good idea to contact the designer Joao Carneiro.