Damien Crossan has designed the Infinity Remote Control that looks pretty impressive. The modern day TV remote control is redesigned with 4G technology lithium polymer batteries and amazingly versatile touch screens. Thanks to the 4G, the RC would receive images live on the screen and you would find it easier to switch channels. This device could also be used as a portable media device as it comes with a screen.
It will turn your house into a wireless e-home so that you can control all your media devices from one single remote control and discard those boring wires. Just like Wii controller, this remote control has the option of gesture control, which makes things more interesting.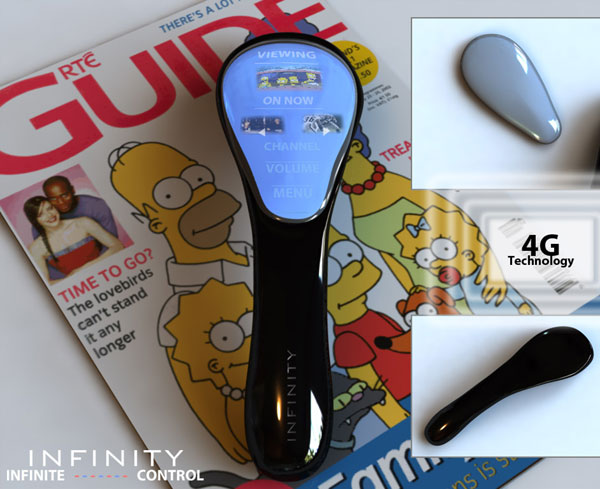 If you need more information or price details, you must contact the talented designer, who may be able to help you more. It is always nice to have a great gadget like this around.