Designer Byron Lee has created the AQUATIO in order to solve the problems of standard drinking fountains. Usually the height of the fountains are not very user friendly and also, it is difficult to fill up bottles.
The design also reduces the splash when you are filling water so that you remain dry and not get splashed by water from the fountain. This is targeted at gym goers and also visitors to fitness centres. People would not have to bend a lot nor would they have to make a mess out of filling water in to the bottle. It is going to cost between $600 and $1000.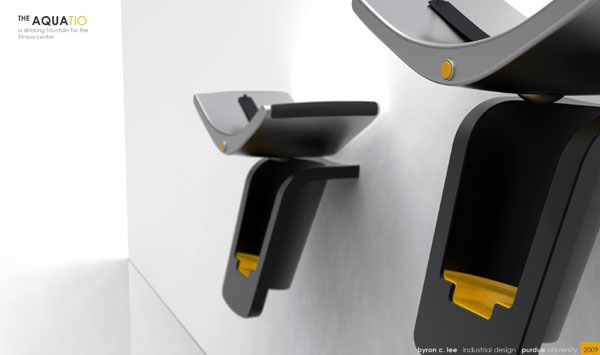 You could get both hot and cold water to drink and I am sure this is required not only in gyms but also in schools and other places where one needs clean and chic drinking facilities. In my opinion, this drinking fountain called the AQUATIO could be used in homes as well, as it is convenient to use and quite affordable as well.