The concept of unicycles gave birth to the idea of single wheeled motor bikes but that hasn't been a very strange thing. Although motor bikes with wheels would be more hard to handle and balance when compared to a unicycle, the concept isn't very difficult to accept. The idea of a bike standing within its own solo wheel, on the other hand, is a bit difficult to digest.
Bikers around the world have carved a niche for themselves in coming up with the zaniest designs. Even though most designs remain a concept, we live with the belief that this is so only because the designer could not get it to the right people. The Monobike concept gives me the same idealistic hope. Designed by Akaraolis, the Monobike was conceptualised as part of a project when the designer was at college but such a beautiful piece of work cannot be left alone and the idea has resurfaced after a few mods in design using Rhino3D.
The Monobike is intended to be reminiscent of the WWII bikes and accomplishes that. No bike during, before or after that war has had a design as cool as this, on the other hand.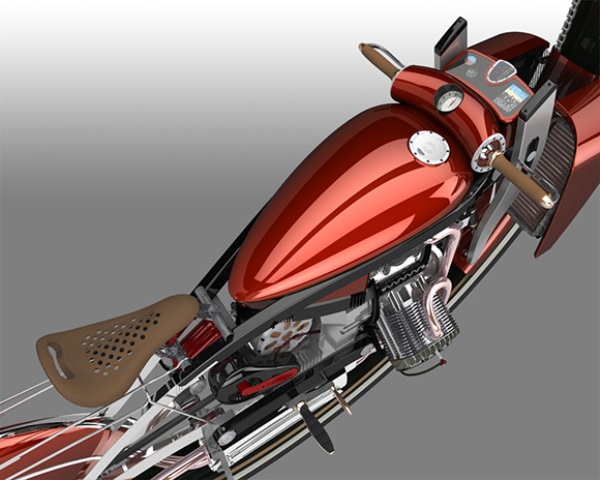 Via: LikeCool/CGSociety