Zhdanova Irina has designed an awesome kitchen concept called the EGGo. As the name suggest it is designed to look like an egg and can be carried anywhere you want. It can survive even the most apocalyptic environments like hot deserts and cold tundra regions, I guess.
Also, you can use this as a tent wherever you are and can be carried in a car after being attached to the vehicle. It is very stylish and visually attractive which means it can be quite expensive when it is launched. It has enough space for all your cooking needs like the water reservation tank, gas chamber, water sink and also a burner.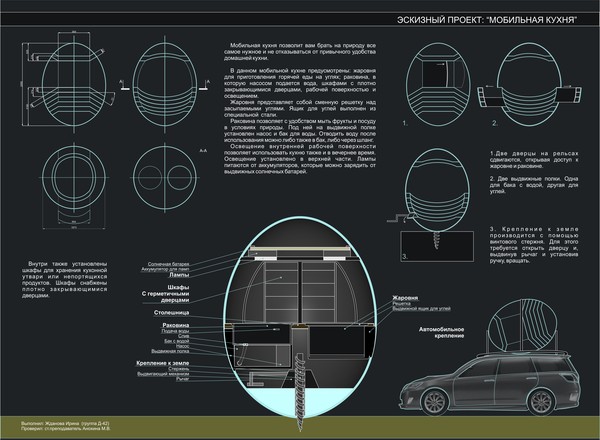 You can carry it with you and can have the fanciest dishes cooked at the most unlikely camping places. I would say, this is an awesome addition to your camping gear, and you can still look stylish and chic even when you are camping out in the great outdoors!
Via: Gizmodo