Tom Perkins is a lucky man. Not only does he own the luxury yacht, Maltese Falcon, he now has a personal submarine do go along with it. The submarine, Deep Flight, is designed like an aircraft to 'fly' underwater.
The two seater submarine doesn't have ballast tanks and is designed to dive by the push of the forward speed. Built by Hawkes Ocean Technologies owned by Graham Hawkes, the Deep Flight can travel to a depth of 400ft at a speed of 5 knots. It is also made to imitate aircrafts and can do 'tricks' underwater- the Deep flight can do rolls, loops and can 'porpoise' when it surfaces. The submarine is made from super-strong carbon fibre and has two cockpits, each offering 360degree view. It stands 1.6m high, 3m wide with wings deployed (1.4m with wings folded) and weighs 1,818kg.
The Deep Flight Super Falcon is powered by 7kWh lithium phosphate batteries at 48V and can travel about four hours on a single battery charge. At $1.3million it is quite an expensive toy for any man but Hawkes Ocean Technologies does offer another model which sells at $350,000.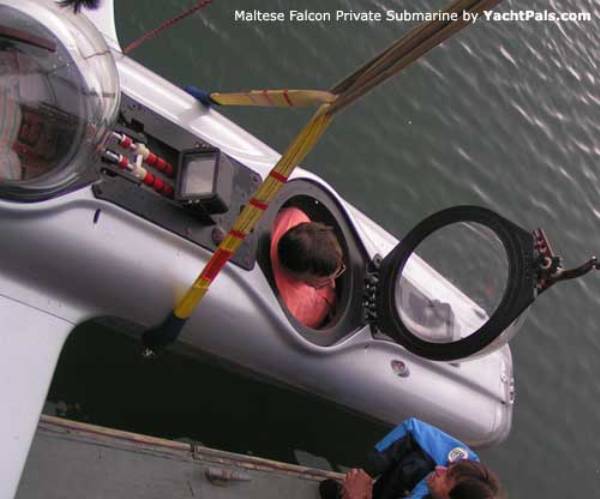 Via: YachtPals/CNN