A revolution may be on the way, heralding an age where we would be able to drive down the road and immediately take off into the air in the same vehicle. Terrafugio, a company from Massachusetts, has just completed the first test flight of a flying car.
The Transition may just be a breakthrough in the world of transport. The test flight had the transition up in the air for a 37sec flight at a height of 3,000 at the Plattsburgh international Airport on March 5th. The car appears to be fashioned after racing cars from an earlier era and has wings attached to it, which remains folded during its drive on the road. In 30 seconds flat, the car can change into flight mode although it is not known yet whether this can be accomplished by the touch of a button. The car runs on unleaded gasoline in both modes and, according to Terrafugia, can hit 450 miles at the speed of over 115 miles.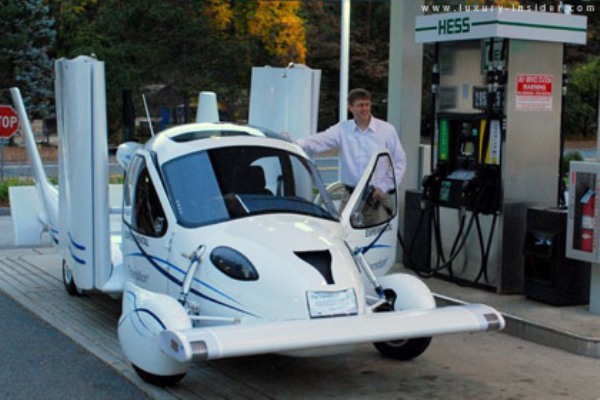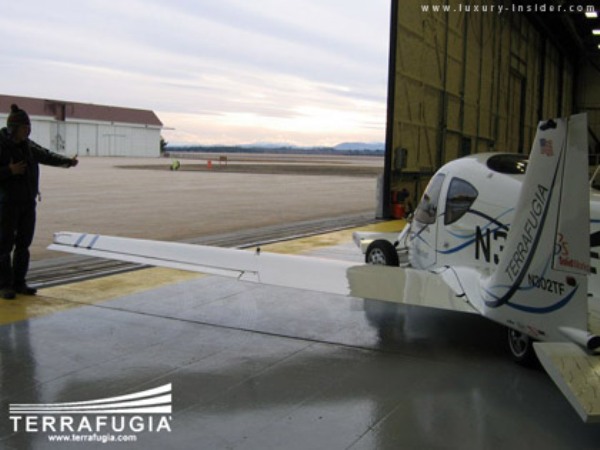 Although the Transition is still in the testing stage and has a few years to go before it can hit the road and air, Terrafugia has already received 40 orders for the Transition. Available at $194,000 with a refundable deposit of $10,000, the Transition would be classified as a Light Sport Aircraft which means you would require a Sport Pilot license to fly it. But you can still drive it with your old license!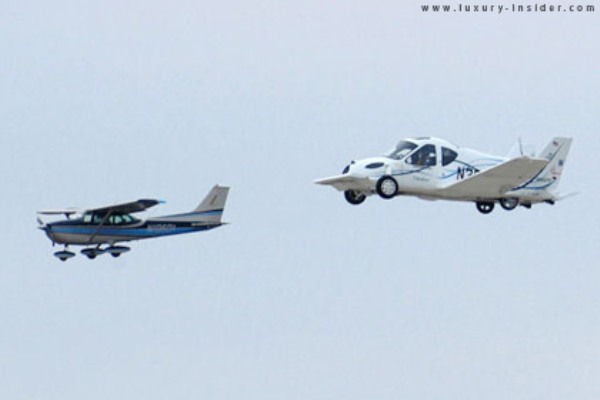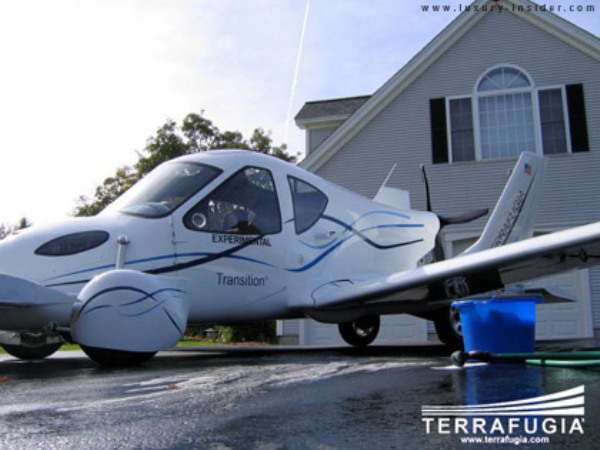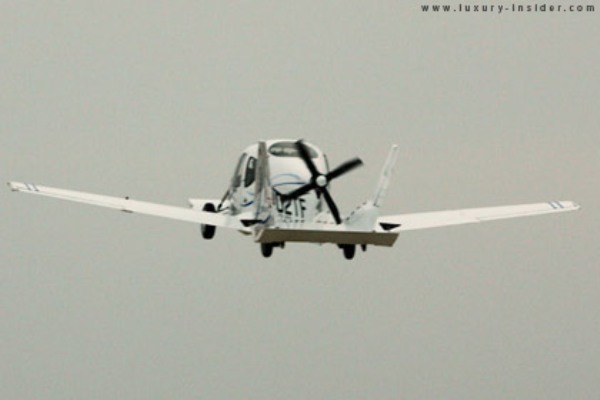 Via: Luxury-Insider