Fashion trends from the house of Luis Vuitton have been quite a head turner, this includes their shoe line too. Their latest are called LV Spicy sandals, and true to their name they will definitely spice up your fashion life. Many celebs have been spotted flaunting their Spicy shoes, among them are Alexa Chung, Heidi Klum, Victoria Beckham and even Madonna. No wonder most of the women in London and outside want to lay their hands on a pair.
Crafted by hand, this rather bohemian shoe has 4.5inch platform heels and comes in six different styles. But all are marked by specific features like beads, sequins and colorful stones in shades of purple, green and orange. The price range is between £700 and £2,040.
The LV rep was heard saying that the shoe's popular because of the indefatigable 'X' factor. It is very jolly and spunky. Apparently, the Spicy shoe was created by accident when Marc Jacobs was busy cutting up different kinds of leather to put on the front of the shoe.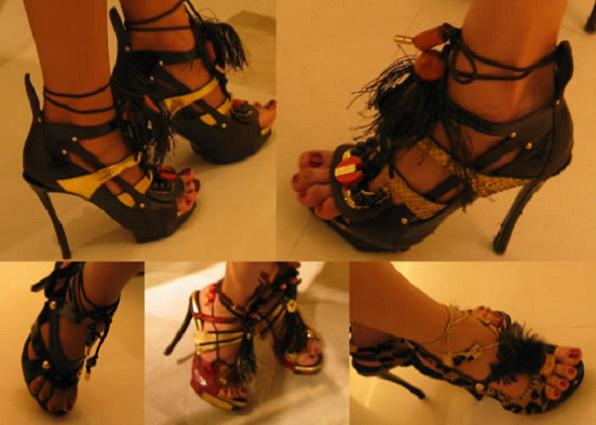 Via dailymail